PECO University
Our unique PECO University is a focused professional enrichment program designed to provide educational opportunities for our associates. Phillips Edison's success has relied on an exceptional level of in-house expertise in every discipline of the shopping center industry. PECO University creates opportunities for our associates to share their experience and knowledge with others who are eager to achieve their professional goals.
PECO University's educational offerings address current practices, business issues, theory and future developments, as well as a variety of topics for personal growth. Our curriculum covers every aspect of the retail real estate industry, including design, construction, accounting, development, property management, lease administration, leasing and technology. Associates also have opportunities to participate in seminars such as time management, effective communications, team building and leadership.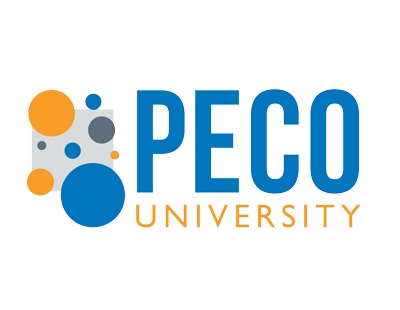 Innovation Lab
PECO University offers a project-based learning program known as The Innovation Labs. This action-oriented program is designed as an opportunity for emerging leaders to tackle real life business issues and produce creative solutions for our properties and Neighbors. The Lab includes professor-led discussions on change management and community engagement as well as team-building exercises to develop better verbal and non-verbal communication skills.