PECO's approach to corporate responsibility mirrors, and is bolstered by, our approach to operating our neighborhood grocery-anchored shopping centers. Our mission aligns with our obligations as a good corporate citizen – to create great omni-channel grocery-anchored shopping experiences and improve communities, one shopping center at a time. To achieve our mission, we must positively impact every community we enter, providing safe, clean and environmentally friendly shopping centers that support the businesses operating at each center; provide the most effective array of goods and services to local consumers; and offer a safe and welcoming shopping experience that contributes to, and enhances, the vitality of each neighborhood. Our mission, upon which we are always focused, clearly outlines our commitment to fulfilling our corporate responsibilities.
PECO's company culture is driven by our team's connection to each other and the communities in which we live and work. Associate led programs such as PECO MORE (Multicultural Opportunities, Resources and Education), PECO NOW (Networking Opportunities for Women) and PECO Community Partnership give our team opportunities to effect positive change within our company, our industry and the world around us.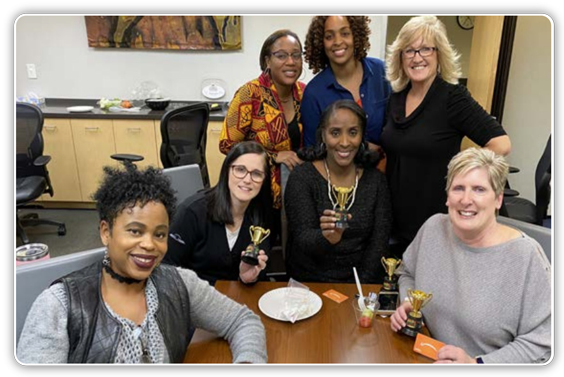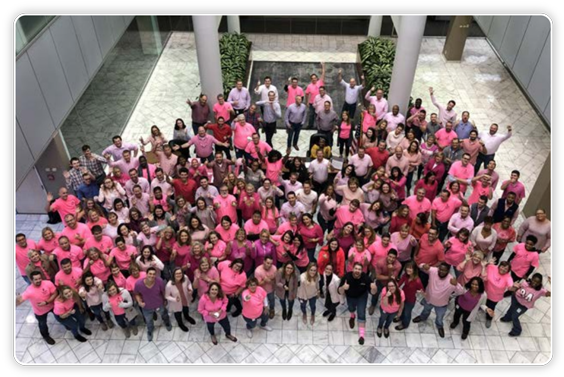 PECO MORE, which is dedicated to furthering diversity and inclusion within PECO, the communities the company serves and the CRE industry, uses a multi-pronged approach which includes education and awareness, community and industry partnerships, internal engagement, recruiting and metric-led accountability. In 2020 PECO MORE hosted "BEGIN" conversations, a series of 23 small group discussions designed to "begin" dialogue around diversity, inclusion and racism. 140 associates participated in BEGIN sessions and feedback was extremely positive with many requests for additional future sessions. Other 2020 programming also leaned into education and awareness around Veterans Day, the Chinese New Year, Black History Month, Pride Month and Women's History Month, to name a few.

PECO NOW, whose mission is to provide leadership opportunities to women at PECO through advocacy, support, scholarship and development, is working to develop and spotlight women leaders in our industry. Since the group's inception, the number of women in senior leadership at PECO has more than tripled, including three women in the C-Suite and two women on the board of directors.

PECO Community Partnership, which is dedicated to encouraging community involvement and connecting associates to causes important to them, providing associates at every level and in different locations with an opportunity to participate. In 2019, our team donated over 744 hours of community service time participating in 20 different community volunteer and fundraising events.
Phillips Edison & Company is also committed to becoming an industry leader in energy efficiency, alternative power sources, sustainable design, recycling and other initiatives that will help us preserve and protect the environment.
Our Green Options Team includes property management, construction, and development associates who are researching and implementing energy efficient and eco-friendly programs at our properties across the country. In addition to our active promotion of the principles of reduce, re-use and recycle, our team is focused on the rapid growth of multiple programs from water conservation to high-efficiency mechanical and electrical systems.
We're finding that you can't underestimate the power of simplicity in driving retail sustainability. Several of our simpler efforts have been creating significant impact as we scale them throughout our portfolio. Here's an overview of those projects and some of their results:
To date, PECO has installed approximately 10.3 million SF of white reflective roofing. The results generated the equivalent of removing 22,018 cars from the road; planting 84,620 acres of trees; or reducing the energy usage of 9,419 households.

Since 2010, PECO has installed or replaced over 11,270 tons of HVAC units with higher efficiency units, generating a reduction of 16,783,000 Kwh annually.

In addition, over 11,330 existing interior T-12 lights have been installed or replaced with higher efficiency T-8, T-5 and LED lights, resulting in a reduction of 3,878,000 Kwh annually.

We've also been able to generate an impact with our exterior lighting program at 146 properties, generating $394,929 in annual savings and a 5,641,812 Kwh reduction, representing an overall energy reduction of 83.39%. This is the equivalent of removing 862 passenger vehicles off the road for one year, or the energy usage of 460 homes' energy use for one year.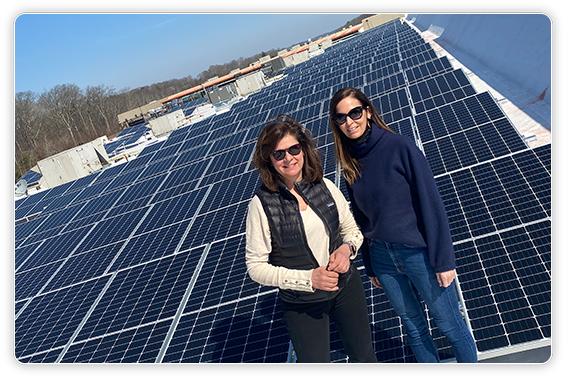 We know we've made an impact, and we also know there is so much more we can do. Our work in this regard is never finished, and our team is currently focused on these exciting new Green Options initiatives: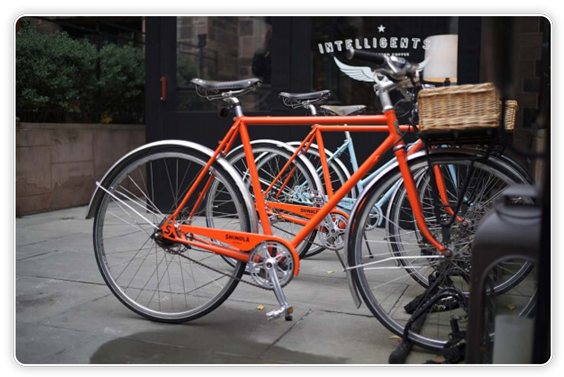 Expanding the third-party solar energy program to provide Neighbors an alternative and less expensive energy source

Utilizing LED technology in pylon signage, parking lot and building lighting, and other appropriate areas

Training all regional property managers in the application of effective green technologies

Continued expansion of the electric vehicle charging station infrastructure

Use of drone and artificial intelligence technology for property inspections

Purchasing REC's (Renewable Energy Credits) to reduce our Carbon Footprint
Whether it's through sustainability efforts or socially-impactful programs, our team remains committed to finding opportunities to create value in our business, our communities and the world. Find out more in our downloadable Corporate Social Responsibility Report.